Clients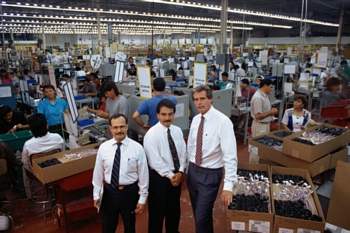 We are in the business of helping you meet your company objectives!
We can do this only by gaining a true understanding of your business and matching your requirements with one of our suitably skilled candidates.
All our candidates have been through our safety training and skills matching, offering you peace of mind when it comes to safety on your site. You will also be rewarded with our quick response time and follow up service.
"We succeed by helping others succeed.  It's that simple and what a great way to grow!"
Industrial staffing pressures should never push your staff and capabilities to the breaking point. Flexible staffing with qualified Inter Industrial casuals can cover:
Seasonal peaks
Special projects
Rush orders
Tight deadlines
A new shift
When you want help, you don't just need hands - you need workers with the exact skills necessary to meet the demands of your work environment. That is why all casuals from Inter Industrial have been thoroughly tested, screened, safety inducted and reference checked to assess skills and predict successful job performance:
Knowledge of specific terminology
Reading and writing skills
Manual dexterity
Speed and accuracy
Traits and work habits
We know how critical safety is to success and we want to keep our casuals and your workplace free from on-the-job mishaps. So, we stress safety with all our assignment employees and supply them with a series on-the-job safety brochures covering:
Warehousing
Manual handling
Workplace safety
Health strategies
So, when you need help with your light Industrial needs, count on Inter Industrial to provide safe, qualified and productive people.